Admin Clerk
Full-Time
Level: Entry
Job ID: R22014722
Apply
Explore your next opportunity at a Fortune Global 500 organization. Envision innovative possibilities, experience our rewarding culture, and work with talented teams that help you become better every day. We know what it takes to lead UPS into tomorrow—people with a unique combination of skill + passion. If you have the qualities and drive to lead yourself or teams, there are roles ready to cultivate your skills and take you to the next level.
Job Description:
Job Summary
This position performs general administrative responsibilities including preparation of reports using various software packages, compilation of information from various sources, and handling small scale projects. He/She performs general office duties including word processing, data entry, auditing documents, answering phones, distributing mail, reserving conference rooms, coordinating meetings, and other duties as assigned. This position may deal with confidential material on a regular basis.

This is a split shift role with working hours of Monday - Friday,
17:00 - 21:00 and then 05:00am - 08:30am.

Responsibilities:
Main Responsibilities but not limited to:
• Preparing paperwork for the off-load and on-load of 
aircraft
• Off-loads and unloads of UPS flights to Audit standards.
• Preparing crew paper including plotting charts, weather charts, air rep forms and general declarations 
• Performing internal audits to check all procedures are being followed 
• Informing flight engineers and fueling staff of ETA's  
• Arriving and departing ground movements to and 
from centres to keep accurate inventory of containers 
• Producing manual weight and balance if DWB system is down.
• Producing load plans for flight destinations 
• Liaising with hub and cargo staff regarding capacity on aircrafts
• Using distributed weight and balance system to 
produce load manifests for crew
• General clerical duties

Shift Schedule:
Monday: 17:00-21:00 and 05:00-08:30am
Tuesday: 17:00-21:00 and 05:00-08:30am
Wednesday: 17:00-21:00 and 05:00-08:30am
Thursday: 17:00-21:00 and 05:00-08:30am
Friday: 17:00-21:00 and 05:00-08:30am

Qualifications:
High School Diploma, GED, or International equivalent

2+ years' office warehouse support experience - Preferred

Strong analytical, oral/written communication, problem solving, basic research, attention to detail and time management skills

Proficiency in Microsoft Office (Word, Excel, Access, and Outlook)

Proficient at rapid data entry

Employee Type:

Permanent

UPS is committed to providing a workplace free of discrimination, harassment, and retaliation.
Apply
Future you finds the right fit
With these traits you're perfectly equipped for an Account Manager Sales position at UPS
Communicator 10
Enthusiastic 9
Good listener 9
Independent 8
Relationship builder 10
Results-driven 8

Future
You snapshot
You choose your own path as a sales professional – all doors are open to you.
You're always up to date, thanks to our comprehensive training.
Confidence and determination are key to a successful career, especially in securing new customers.
Your analytical skills help you make strategic decisions.
Customer satisfaction is your primary goal.
Future you shares in our growth
Sell a brand and a service that delivers in every respect. We get almost anything to anywhere it needs to go, so we have a rock-solid base for our ambitious growth plans. Future You builds on our industry-leading reputation to make our growth plans a reality.
FUTURE YOU is ready to discover the world.
Join UPS and be part of an international network that's active in over 220 countries and territories. Write your own name in a success story that has gone global.
$74

Billion

in revenues in 2019
21.9

Million

Deliveries every day to 11.5 million customers
528,000 Global Employees
2,800 Operating facilities worldwide
A lot goes into ensuring the efficient distribution of our goods, services and information. Future You thrives in our busy environment, moving and sorting packages for our customers.
Future you grasps every opportunity
No matter whether you're looking to get your sales career off the ground or whether you've got years of experience under your belt, choose the direction you want to take at UPS. Doors are wide open for Future You to take the next step. And as a trainee, you'll benefit from the comprehensive offering of our Sales Academy. Our industry-leading reputation and training will help you grow our business. While our 'promotion from within policy' will see you go further than you ever imagined. Discover Future You.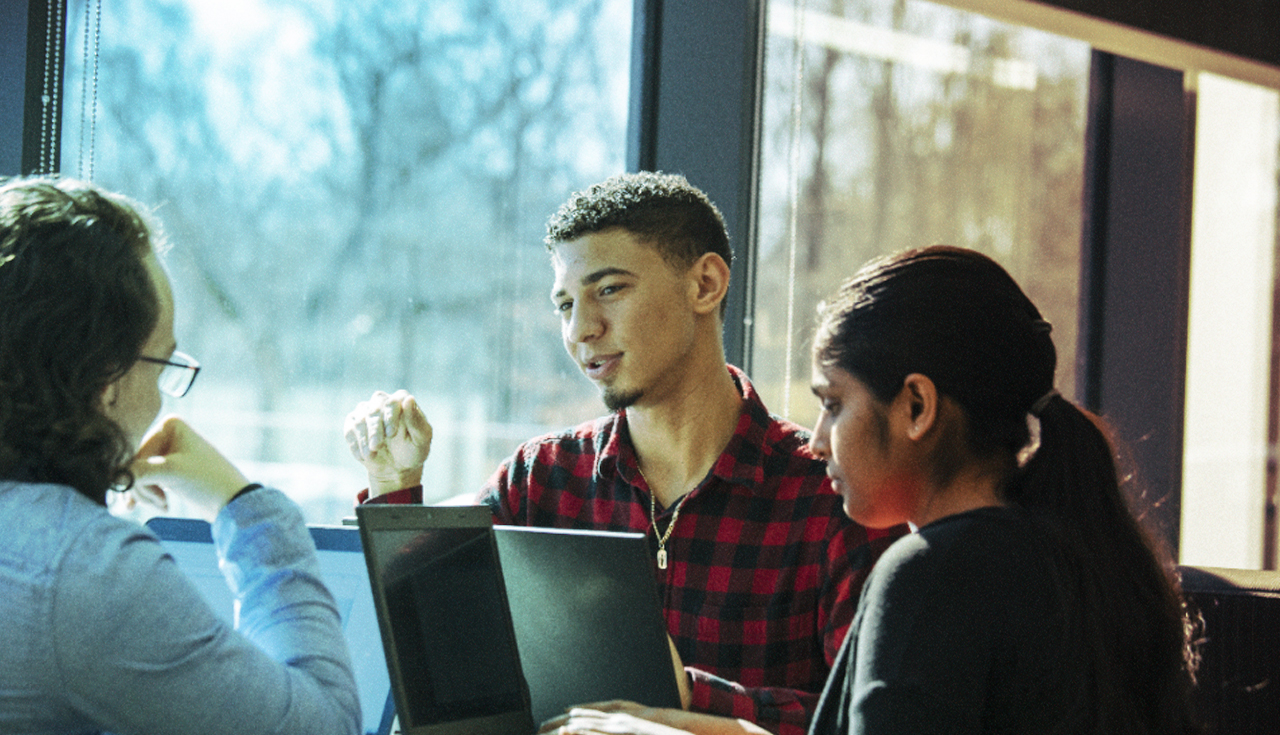 Future you is perfectly prepared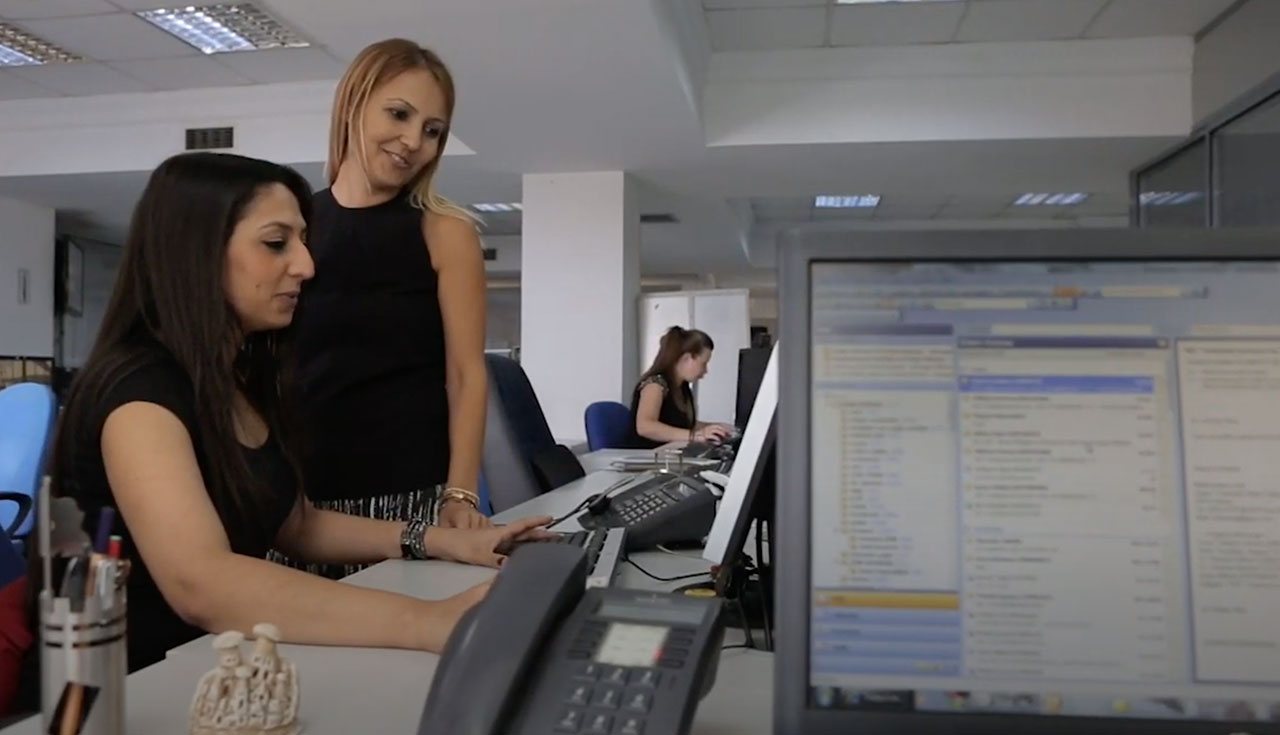 Join our industry-leading Sales Academy training programme.
The professional we're training you to become will be skilled in first-class account management. You will strengthen bonds with our clients, introduce them to new opportunities and convince them of the benefits – so you can reap your own rewards
Six to nine months' industry-leading sales training in our Nottingham offices to give you the lowdown on our operations and start the process of turning you into a sales star. As well as developing sales techniques, you will learn all about account management, the art of negotiation, how to create and deliver a compelling presentation and much more besides. On completion of the programme you are ready to become an Account Manager at UPS. As an Account Manager, you will independently sell logistics services and continuously work on new solutions to implement our business strategy. FUTURE YOU meets the challenges of our customers
Future you gets more
Competitive pay

Uncapped bonus

Discounts on major retailers

Industry leading training programme

Company pension scheme

Career Growth & Mobility

39 Weeks paid maternity leave
Benefits disclaimer
Benefits Disclaimer
The benefits and compensation information provided on this website are for informational purposes only. Not every product or service is available or applicable to every employee and the availability of a product or service is subject to change. UPS reserves the right to alter or delete the information provided as required by UPS' business needs.
Get Job Alerts
Take another step toward Future You.
You Belong at UPS
We are better together. We are stronger united. We are UPS
Learn More