Warehouse Operative - Nights
Job type: Part time
Location: Tamworth, United Kingdom
Level: Entry
Job ID: R22023879
Postal Code: B78 1BF
Warehouse Operative - Nights
Job type: Part time
Location: Tamworth, United Kingdom
Level: Entry
Job ID: R22023879
Postal Code: B78 1BF
Apply
Explore your next opportunity at a Fortune Global 500 organization. Envision innovative possibilities, experience our rewarding culture, and work with talented teams that help you become better every day. We know what it takes to lead UPS into tomorrow—people with a unique combination of skill + passion. If you have the qualities and drive to lead yourself or teams, there are roles ready to cultivate your skills and take you to the next level.
Job Description:
YOUR CONTRACT
We're looking for people who will help us ensure that packages go on the right journey. You'll work in our Parcel Hub in Tamworth, from 10 pm to 2.15 am, plus daily overtime when required.
YOUR PURPOSE
This position is responsible for loading, unloading, sorting, bagging, and scanning packages. This position performs other tasks as assigned in a fast-paced environment.
The Hub environment is physically demanding, and requires you to be at your best to be successful. But with your ability to pay close attention to detail and easily picking up instructions, and with the support of your teammates, you'll excel at doing your work quickly and accurately.
What does it take to keep one of the world's biggest and best shipping and logistics company running smoothly? People with a unique combination of skill and care.
What you'll do
Work hours varies between 21:30 to 03:30

Start time and shift span is based on volume.  4.25 hours is guaranteed per day

Daily overtime as required based on shift span due to volume, approximately 1 hour per day

Learns and properly executes UPS package handling methods.

Unloads, sorts and loads UPS packages from and into HGV trailers.

Able to read labels on packages to find post codes and country names

The ability to accurately follow instructions
We're looking for someone with:
Excellent communication skills, speed and accuracy

A flexible, friendly approach with a team focus and can-do attitude

Initiative, an eye for detail and the ability to meet tight deadlines

The ability to accurately follow instructions

Ability to lift up to 70 lbs./32 kgs.

Ability to read and memorise postal codes

Availability to work flexible shift hours, 5 days a week, Monday to Friday
YOUR BENEFITS
What's in it for you? The professional challenges, a friendly team, as well as a working environment that puts your safety first. But what else makes this role such a great opportunity?
Competitive hourly rate - £13.51 per hour, further increases at 6 and 12 months service

Company pension scheme

Discounts at major retailers (like Apple), cinemas and attractions (such as Alton Towers and The London Eye), plus many more benefits

Full training to help you perform at your best

UPS can offer you a long term career with opportunities to progress – thanks to our 'promotion from within policy'
YOUR TEAM
In our Warehouse team, we deliver all kinds of things to all kinds of places at UPS. Whatever it is, wherever it's going, we handle it with the care for which we're known and trusted all over the world for.
UPS is committed to a policy of treating individuals fairly and recruiting, selecting, training, promoting and compensating based on merit, experience and other work-related criteria. We do not discriminate against any applicant based on age, race, religion, sex, disability, sexual orientation or gender identity.

Employee Type:

Permanent

UPS is committed to providing a workplace free of discrimination, harassment, and retaliation.
Apply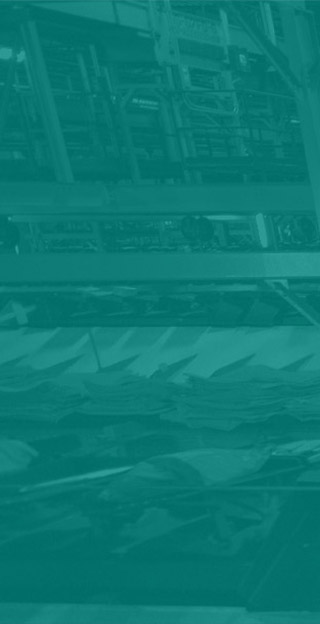 Future
You Highlights
You thrive in our busy environment, moving and sorting packages for our customers.
Getting our packages where they need to go is your mission.
Teamwork is what makes you successful.
Punctuality and reliability is important to you.
You're not scared of hard work even when things get busy.
Future you gets more
Competitive pay and paid overtime opportunities

Company pension scheme

Discounts on major retailers

Comprehensive training

Career Growth & Mobility

Paid holidays

39 Weeks paid maternity leave
Benefits disclaimer
Benefits Disclaimer
The benefits and compensation information provided on this website are for informational purposes only. Not every product or service is available or applicable to every employee and the availability of a product or service is subject to change. UPS reserves the right to alter or delete the information provided as required by UPS' business needs.
Get Job Alerts
Step towards work that matters.
You Belong at UPS.
We are better together. We are stronger united. We are UPS
Learn More