Discover a workplace where inspiring women deliver what matters
You've worked hard to achieve every goal you put your mind to—no matter how far out of reach it may have seemed. Now, you're ready to move forward. To do even more. At UPS, you'll be supported by a company that values the contributions of motivated women like you. In an industry that's traditionally been led by men, UPS is pursuing a bigger and better vision. We're increasing the number and influence of women throughout our organization, and creating a work environment that will bring out your best. Learn more about who we are and what you can do here—and find out where your determination will take you at UPS.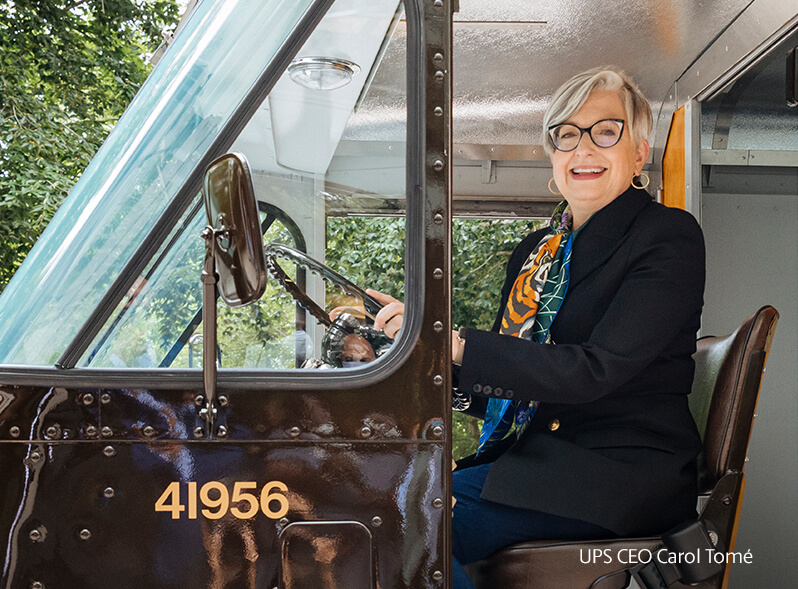 Powerful women
leading the way
At UPS, our commitment to advancing women can be seen everywhere — including at the very highest level. Our CEO, Carol Tomé, has helped to push boundaries open for women throughout her long and distinguished career. It's one of the reasons Carol has been named one of Fortune's five Most Powerful Women in the world.
Women Who Deliver
What Matters
When you join the UPS team in the UK, you won't be alone - you'll connect with a workplace community that includes more than 1,600 women, many of whom work in operations. Hear what it's like to be part of the UPS team from a few of our amazing women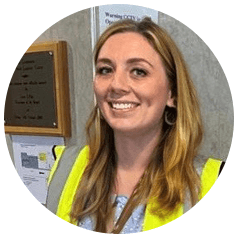 Women are a lot more respected in logistics now—

our opinions matter.
I've been with UPS since 2007, and I've seen big changes in how women are viewed in the industry now. Someone once told me that you will only get far in logistics being a woman if you are very tough or very beautiful. People don't have that kind of reaction anymore. It's much more positive. Women are a lot more respected in logistics—our opinions matter. For me with UPS it's all about teamwork. There's no divide between women and men. At UPS, everybody's opinion counts.

- Rebecca

Network Operations Supervisor – Coventry
I didn't want to work in an office

or be stuck indoors.
I got myself a C1 licence at age 21—I've never wanted to be in a "glass box." I applied at UPS because I didn't want to work in an office or be stuck indoors. I've worked here for six years now.

Before I applied, I kept on seeing the vans and thought "that could be me." I loved the stable brand, and it was appealing to me to work in a company with that reputation. Since joining UPS, I have been trained up further to a C+E category which allows me to drive articulated trucks.

- Lynnette

Package Car Driver – Southampton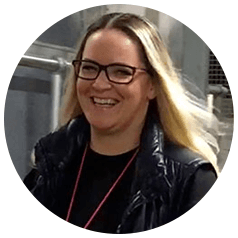 Management is looking to help me be the

best I can be.
To be successful at UPS, you need focus. It's fast-paced, and there are lots of things to do, but you're not alone—you're part of a big team. My management is always looking to help me improve my skills and be the best I can be. And at times when I've had some personal issues to deal with, my manager has been there for me. I will never forget it.

UPS has also provided me with valuable trainings, including safety and the salary and hours are great. I have a son, and the hours are perfect for me.

- Aniko

X-Ray Operator - Stansted Airport
Inspired to find out more? Read all about our Operational roles below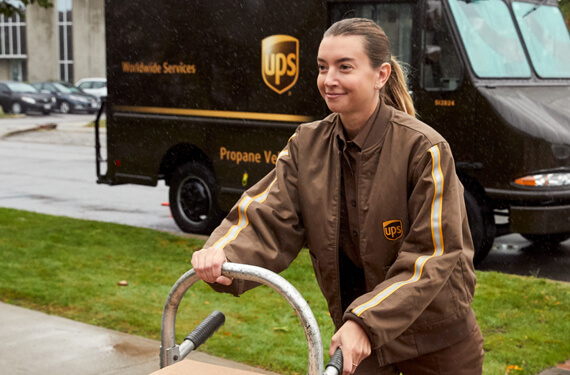 Delivery drivers
It's your moment to shine. As a Multi-Drop Delivery Driver, you'll be the face of our company, collecting and delivering in one of our famous brown UPS vehicles. And with each delivery, you'll be making a customer's day better, whether you're connecting with the largest businesses or the smallest households. Ready to make every stop, every mile and every smile count? Bring your excellent organisational skills to UPS, and keep the world moving in this visible and vital position.
Find your perfect
delivery driver

role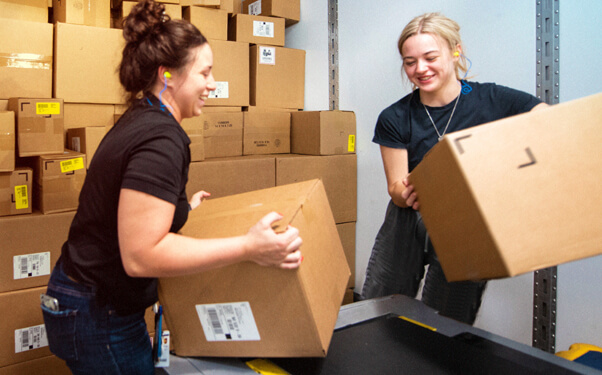 Warehouse
What we do here, matters. To our customers the world over, and to each UPSer who handles every package with care. At UPS, your work in the warehouse will always mean something to customers, of course. And it will also mean something important to you. Take pride in connecting with a great team to do demanding work, exceptionally well.
Find your perfect
warehouse

role
We also have a wide range of other operational and professional roles on offer, why not take a look?
Women's Leadership Development
Women's Leadership Development (WLD) helps our female colleagues confidently step into a leadership role at UPS.
When you're doing what you do best, there's no stopping you. Women's Leadership Development helps our female colleagues enhance their ability to lead others, develop the knowledge and skills to move into very senior roles, and make the world work better for everyone. We provide a supportive environment that encourages and enables the attraction, development and retention of women through networking, mentoring, training, education and community-based involvement. In our culture of promoting from within, the sky's the limit.
See what Elisabeth Rodriguez says about Women's Leadership Development.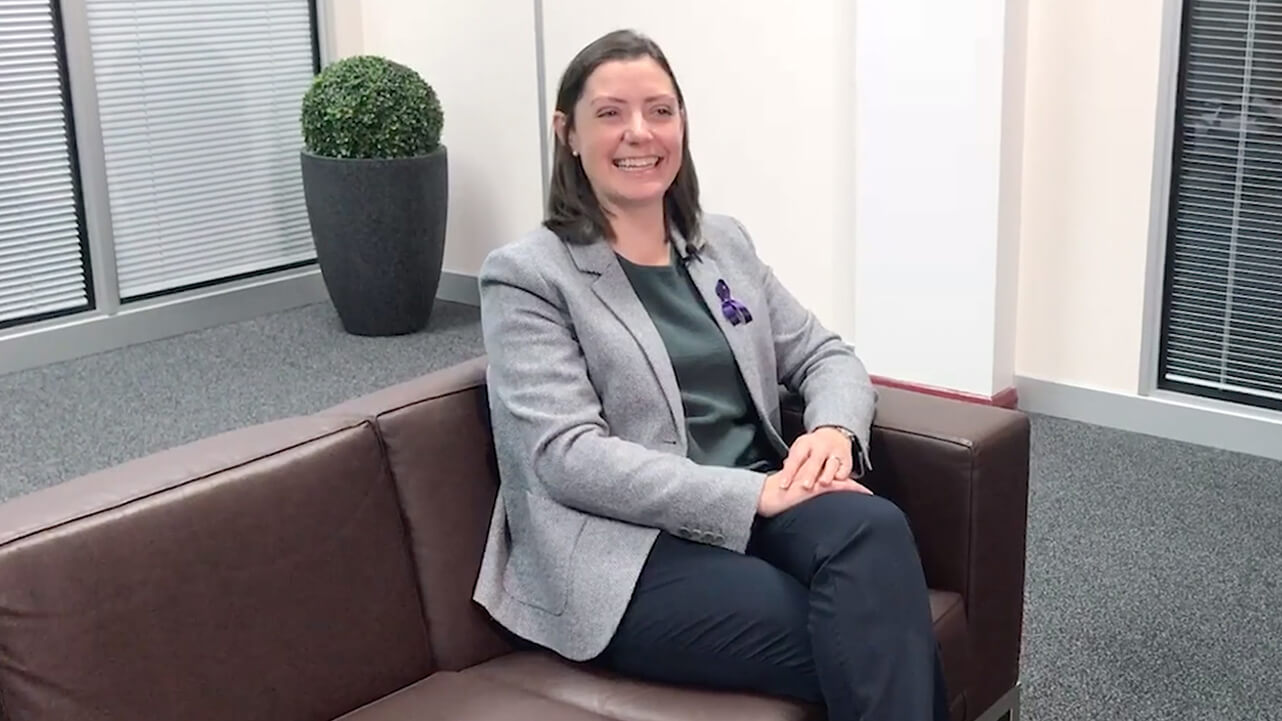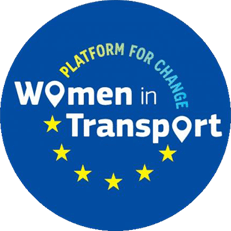 Women in Transport